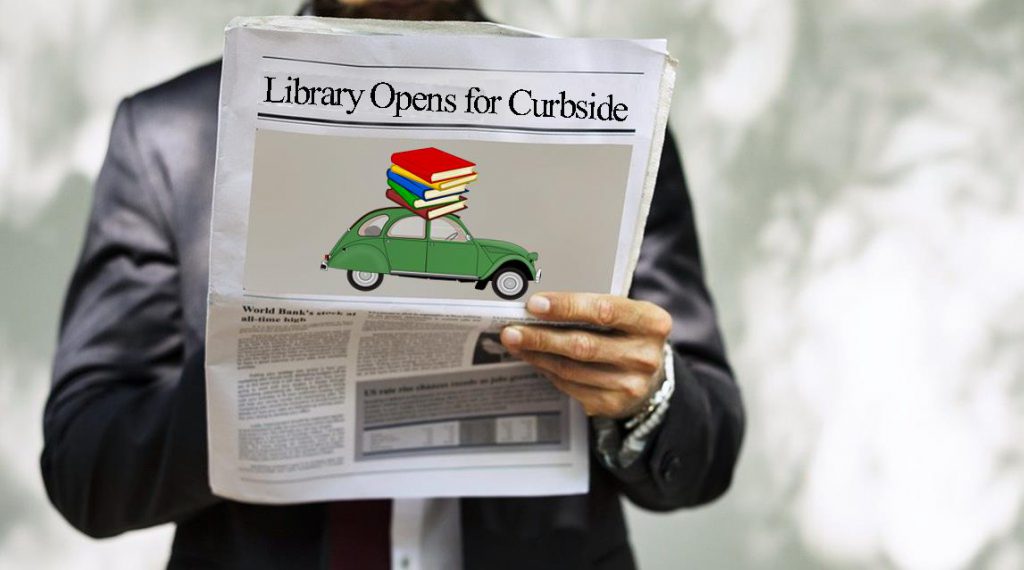 Request books or other items:
Items will be checked out to the patron making the request, placed in a non-reusable paper bag and labeled with patron's initials. Check-out slips with due dates will be placed inside the bag with the items.
We'll call you when your holds are ready to schedule a day and time for you to pick up your items.
At the scheduled pickup time, your holds will be placed on the bench (on the Dandy-side of the building)
PLEASE remember to observe all safety measures:
Adhere to your scheduled pick up time; let the library know if you are unable to arrive at the scheduled time. If you arrive early, please wait in your vehicle for your scheduled time, or contact us to see if your hold is ready.
Wear masks when picking up items.
Only one person should leave the car to pick up items.
The physical building will not be open to the public at this time.
Restrooms will not be available to the public.
There will be no in-person events until further notice.
Circulation rules and loan periods remain the same. No fines will be assessed for overdue items.
Holds from other STLS libraries will not be available until further notice.
Staff is required to wear PPE while handling any library materials.
Returning Library Materials
Return items should be placed in the drop box directly.
Returned items will be quarantined for a 72-hour period before being returned to circulation.
As returned items are held for 72 hours before being handled by staff and checked back in, you may notice that 'returned' items still appear as being checked out on their library card